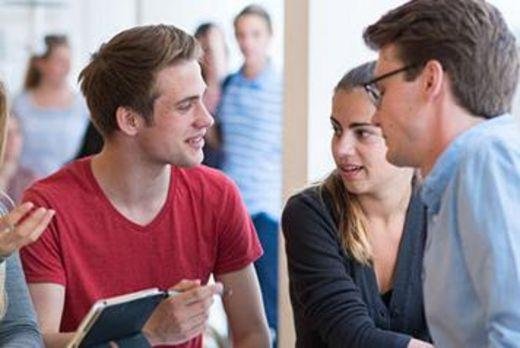 Examinations need to be sat in every degree programme. To succeed in their studies, it is thus essential that students make themselves familiar with the administrative system and the organisation of examinations in a timely manner. The following information is intended to help you quickly and conveniently become familiar with the examination system at the Faculty of Arts and Humanities and progress well in your studies.
Study and examination regulations and module catalogues
The study and examination regulations set out the legal framework of your degree programme. Additionally, module catalogues specify the content, learning outcomes and the forms of examination as well as the semesters in which the various modules are offered in your degree programme.
The faculty's Boards of Examiners are responsible for organising and conducting the examinations. This is where you will find all the chairpersons and their deputies responsible for the various subject areas.
Examination problems and issues
Specific problems and issues may arise in connection with examinations. Below you will find a summary of what you need to look out for in the event of such problems or issues and whom you should contact.
Dates, deadlines and registration
The Examinations Office will be happy to inform you about all the dates and deadlines. This is where you will find the person responsible for your programme and detailed information on examinations for every single degree programme as well as information on HISQIS.