Joint Closing Session of the two Research Clusters in Tunis, November 2015
Joint Closing Session of the two Research Clusters in Tunis, November 2015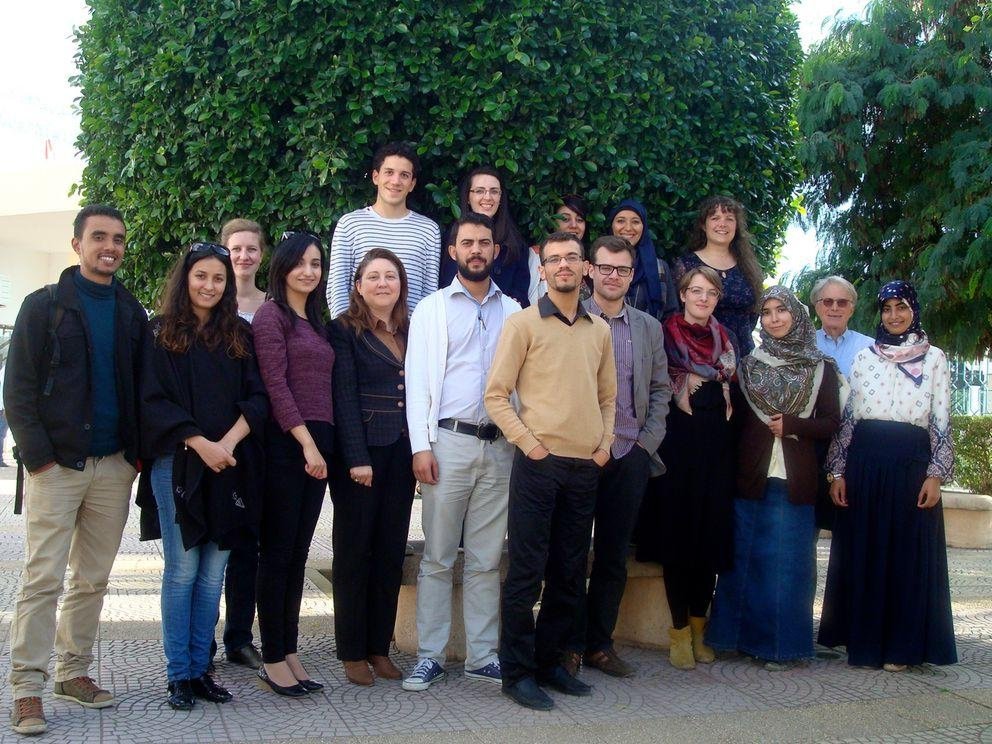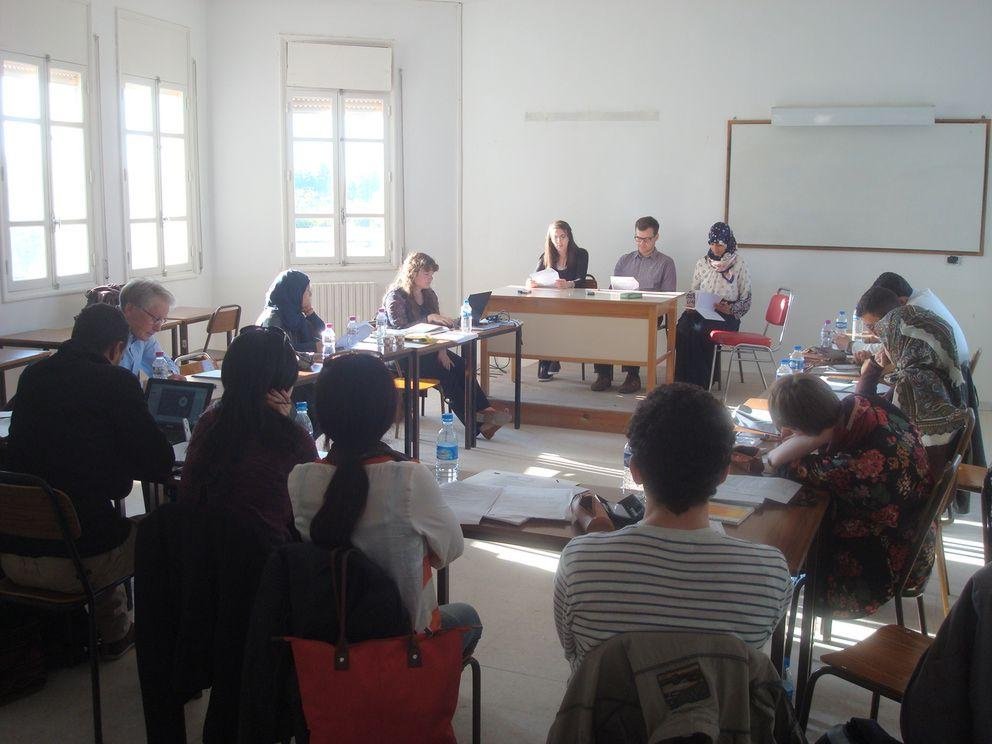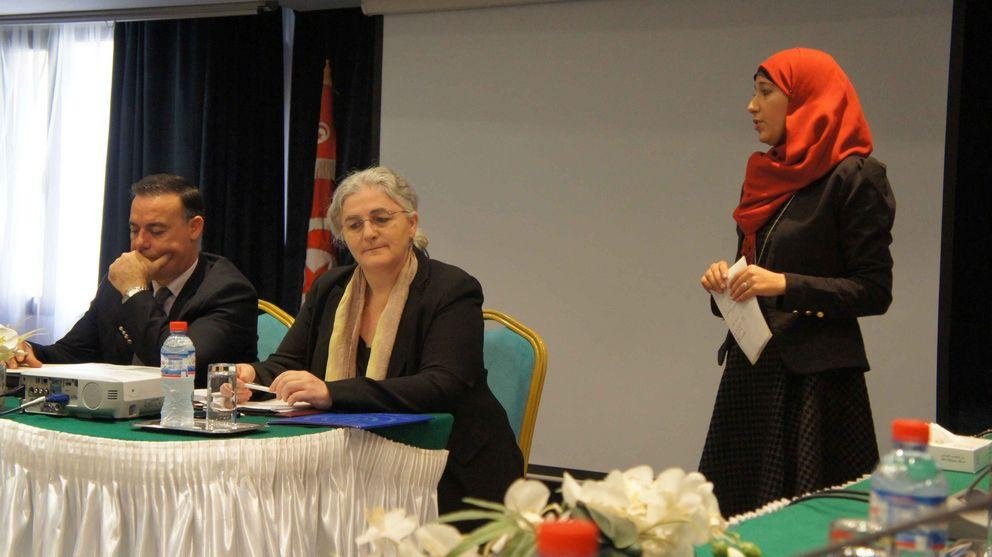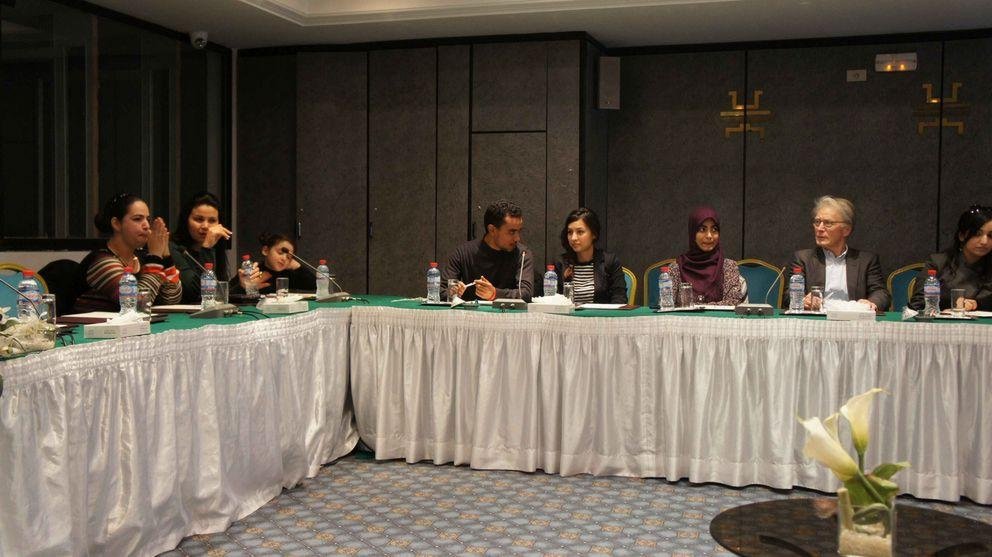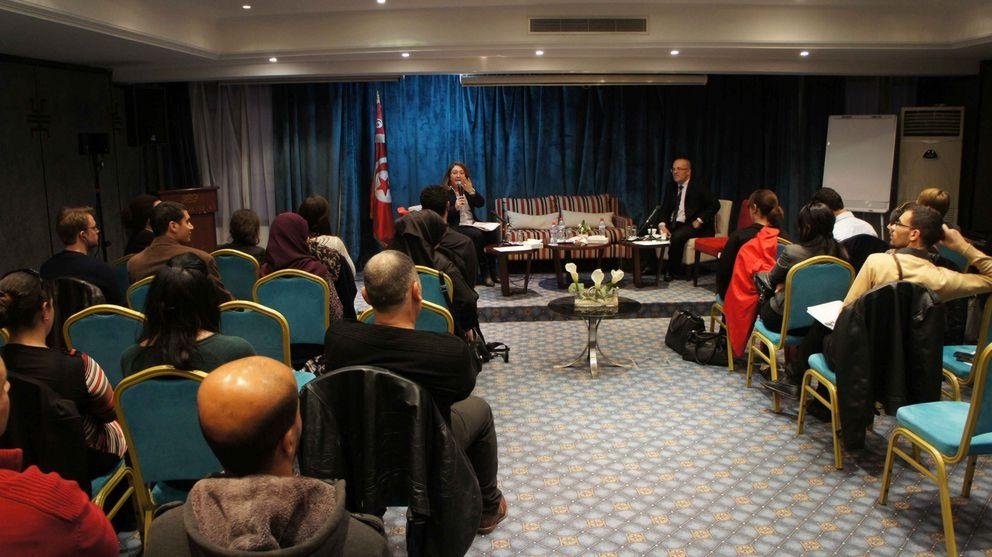 On 14 November 2015, the Research Group "International Relations" held a last day of intense in-group discussion on the joint publication at La Manouba University. On this occasion, the group engaged in identifying lines of comparison throughout the book chapters and collected idea for both the general introduction and overall conclusion.
On 15 November 2015, the two Research Clusters "International Relations" and "Media and Islam" then held a joint closing ceremony in Tunis: In the morning, they engaged in a group discussion on migration and refugee movements stimulated by lectures from Lorena Lando, International Organization for Migration, and Dr. Moez Ben Messaoud, University of La Manouba, that was animated by Tasnim Abderrahim. In the afternoon, a panel with Samir Dilou, Member of the Assembly of the Representatives of the People and former Minister for Human Rights and Transitional Justice, animated by Salma Besbes, assessed the status quo of the Tunisian transformation. A dinner reception rounded off the project closure.
The project team would like to thank all the fellows, partners and further participants for their intense engagement in the project and the great last year. We are looking forward to finishing our joint publication project within the next months!